{Day 12}
12 Days of D.I.Y. Christmas Gifts
with essential oils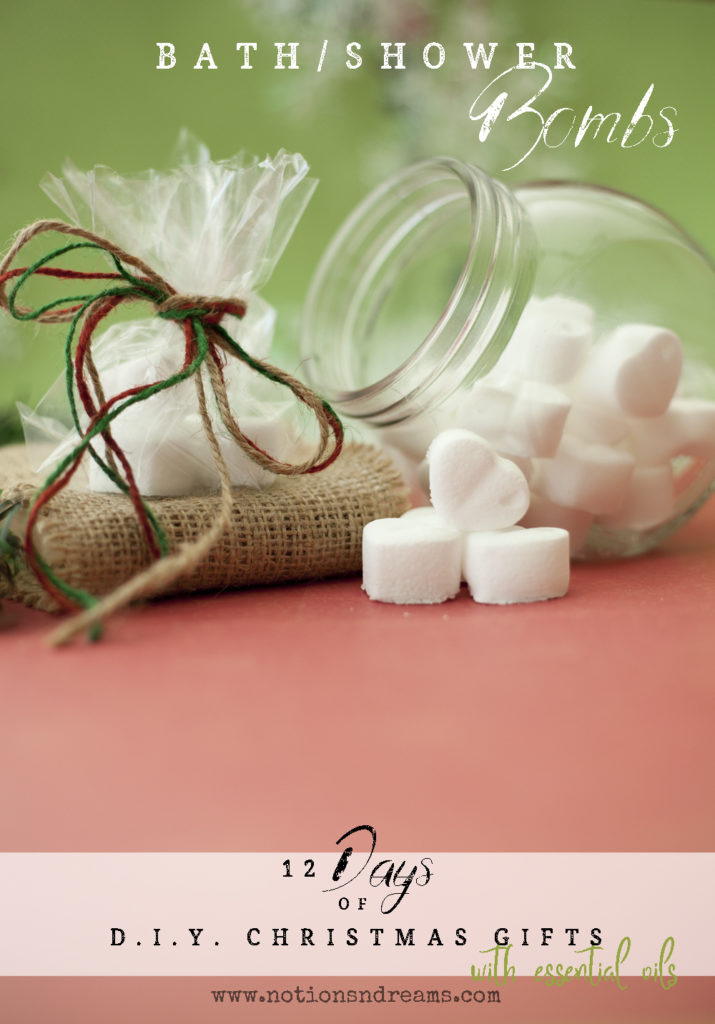 ~ D.I.Y. Bath/Shower Bombs ~
"Is it going to explode like a bomb?!!??"
My 4 year old son asked me this when I was writing down the recipe. He saw the word bomb and asked me to read that word out loud to him. HAHA! "Not quite honey, but it has a nice fizz to it!"
Put 3-4 into a cute little baggy and you've got yourself a very useful adorable gift!
What you need:
Instructions:
Mix baking soda and Epsom salt in glass bowl. Slowly add 2 Tbsp. of water and stir until it is the consistency of wet sand. Add essential oils and mix thoroughly. Place into molds and pack tightly. Allow to dry for 24-48 hours before removing them from molds. Store in airtight container.
To use: Drop in a hot bath or place on the shower floor
Oil Suggestions:
Spa-like Atmosphere – Tea tree (Mel-A) and Eucalyptus
Relax and De-stress – Lavender and Peace & Calming or Lavender and Stress Away
Clear the Airways- Peppermint and Eucalyptus Radiata
I hope you had as much fun and learned a lot as much as I did with this Christmas D.I.Y. series!
If you have ANY questions, please feel free to comment below or send me an email.
Hope everyone has a great holiday and a Very Merry Christmas!