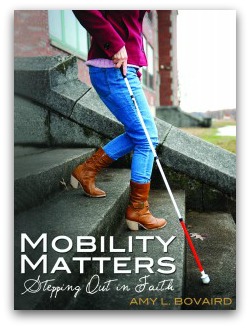 -Book Cover-
I had the privilege of reading and reviewing this wonderful book, Mobility Matters – Stepping Out in Faith, and experiencing the adventures that Amy went through. If I didn't have a 2.5 year old and an 11 month old, I would have read it in one sitting!
Amy has an educational background, she has traveled all over the world, she's funny, and has a positive outlook despite the loss of her vision and hearing. Amy has Usher Syndrome type III (born with normal hearing and sight, progressive loss overtime).
It was good for me to read the challenges that she went through during her mobility training. The importance of doing it NOW while one still has vision. It actually prepared me in a way to know what to expect if/when I chose to go through this whole mobility training myself.
I have to be completely honest though………. I am NOT ready. I am still going through the roller-coaster of emotions. I have days/weeks/months where "I've got this under control. God's got me. I am doing good" then days/weeks where I am grieving over my sight and I feel time is running out.  It's a hard place to be. But I have to remember who my strength is and that's through my Lord and Savior Jesus Christ. I know the time will come when I may fully accept and then I can proceed what needs to be done.

I must have read that quote about 5-7 times after reading it for the first time. It really spoke to me. This applies to each and everyone of us!
~ How will YOU respond through life experiences whether it be good or bad?
~Will we reach out to God?
~Will we try to be strong on our own when it gets rough and not reach out for help? (I do this way too much)
This book really inspired me. Amy's outlook on life is what I would like to modal in my own. Yes, going blind SUCKS but she took it to another level. She made it into an adventure and I needed to be reminded of that again. Her positive outlook on this all has really encouraged me in my current situation now. Taking the step of faith to move on forward and embrace life for what it is.  It isn't easy. But, with God, all things are possible.
I highly recommend purchasing this book! Be inspired, take a journey behind the life of someone with Usher, smile, laugh, and enjoy.
If you have a moment, please take a glimpse into the life of Amy by reading a free chapter of her book. It will leave you wanting more!
• Free Sample Chapter – Stumbling in the Dark
• Purchase the BOOK through Amazon
• Purchase and download KINDLE
• Visit her website/blog
• Check out her facebook page!
Thank you Amy for sharing your life with others and your heart.
I hope to meet you in person someday.
You are GOING PLACES!!!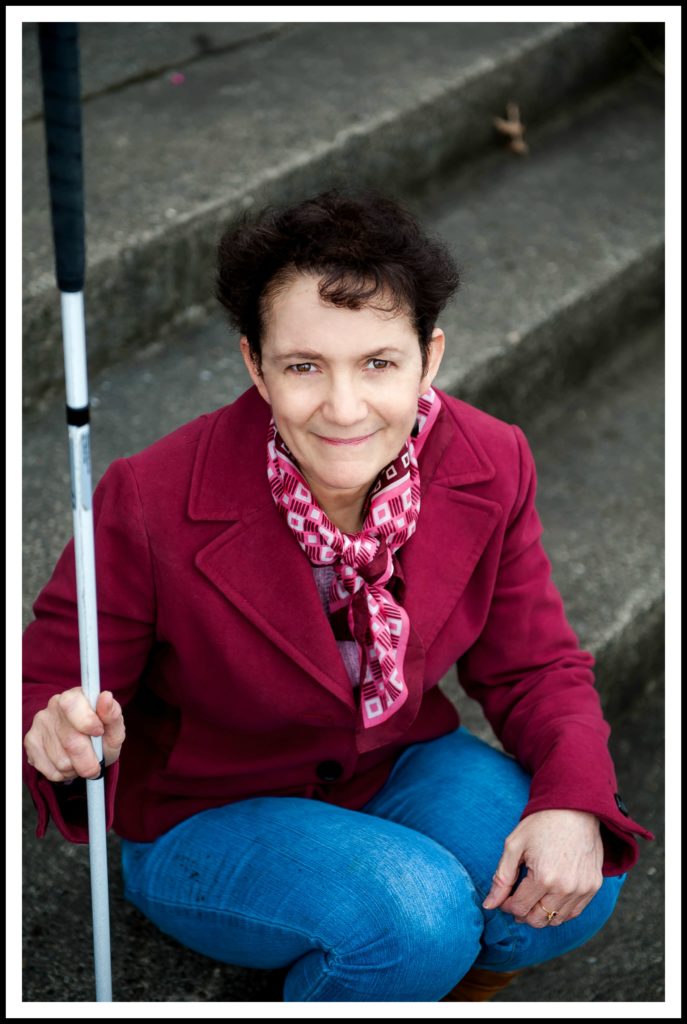 If you have read the book, how did it inspire you?
Please share in the comments below!