It has been almost 3 weeks since I opened my amazing dream package in the mail. I have been having a TON of fun learning how this new camera works. There are so many features and  I need to remember how to use them!
I recently used a Gift Card and purchased a bunch of awesome camera supplies. That included…..
Canon CA8518EF/85mm f/1.8 EF USM Autofocus Lens
Photoshop

Lightroom

4
Canon CARC6/ RC-6 Wireless Remote Control
SanDisk SAEPCF16GB/16GB CompactFlash Memory Card Extreme Pro 600x UDMA
Whoo hoo! Just in time for my first mini-photo shoot!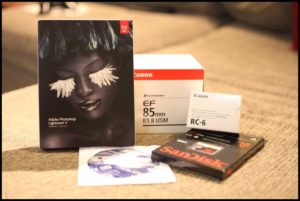 Last Sunday, I had the privilege of doing a mini-photo of my dear friends, Christ and Noelle. It was for their Christmas Card. These two just love and ADORE each other and it shows through their relationship and marriage. I am blessed to have them in my life. I am looking forward to doing their maternity photo shoot early next year before baby Ritter arrives!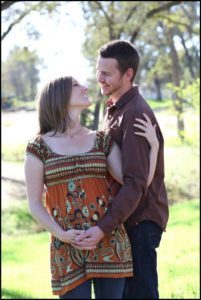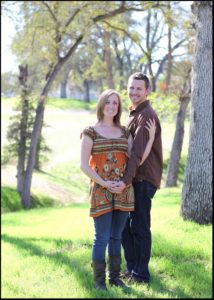 Exciting things are happening in the near future! I have 3 photo sessions already lined up in the next 3 months. How COOL is that?!?! Being behind the camera I am able to forget the reality of what is happening in the world, with my eyes, and focus on beauty and the moment. It helps to give me a purpose. Some Hope and Encouragement
I thank my God, my family, and my friends again for making all of this happen! I'll probably never stop thanking you all ♥
Much Love