{Day 1}
12 Days of D.I.Y. Christmas Gifts
with essential oils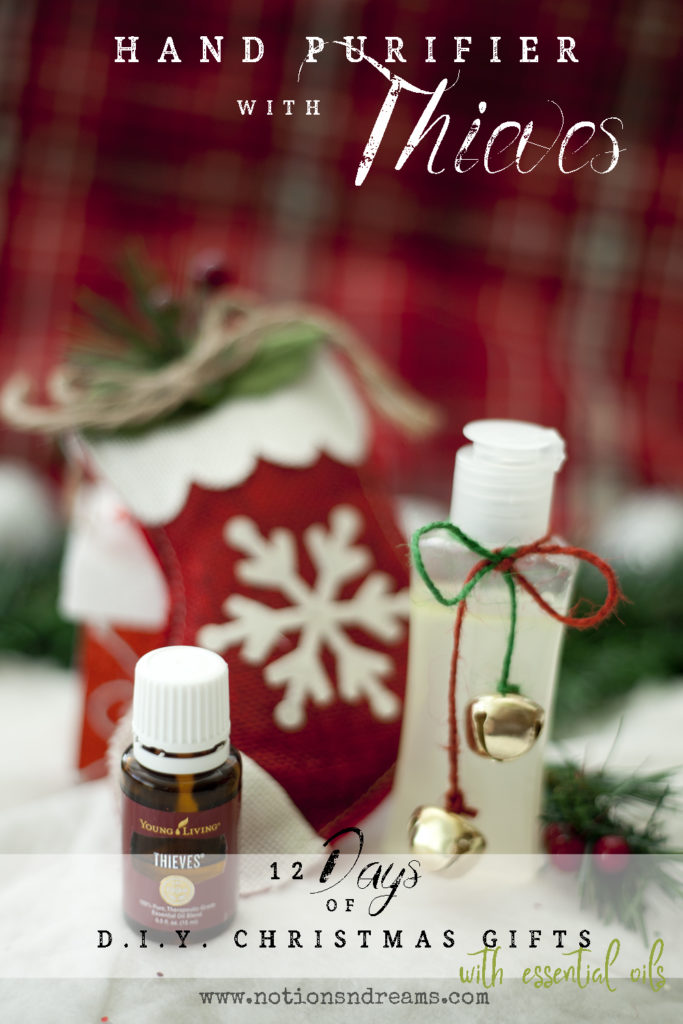 ~ D.I.Y. Hand Purifier with Thieves ~
On the FIRST day of Christmas my True Love gave to me…….GERMS!!
They are EVERYWHERE. You cannot get away from them….but you can try your best and protect yourself. Am I Right?!? Ain't nothing wrong with that.
What better way to gift someone their very own Hand Purifier with Thieves Essential Oil! It is such a great way to give a little bit of protection wherever they may be. Thieves can help kill airborne yuckies, boost immunity, cleanse germs off hands and it smells amazing. Love that we can make our very own Hand Purifier!
What you need:
Instructions:
Mix ingredients and then add water as needed to make it a consistency that you like. Store it in a 2oz squeeze bottle. Squeeze a dime size drop in the palms of your hand and use up!
Notes:
GREAT for stocking stuffers too!
There are lots of cute bottles on the amazon link above, however, I found my cute bottles at the Dollar Store! I just emptied out the shampoo and conditioner that was inside them and that I would never use (I need a certain type for my curly hair!) and then re-purposed them for this very gift!