{Day 8}
12 Days of D.I.Y. Christmas Gifts
with essential oils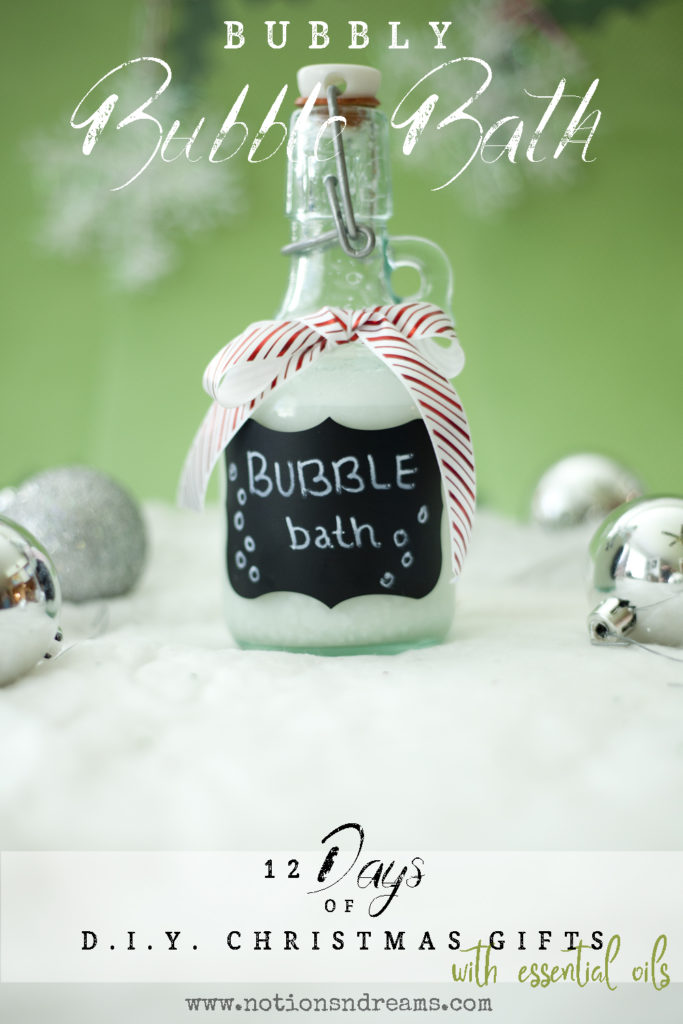 ~ D.I.Y. Bubbly Bubble Bath ~
"Rubber Duckie, you're the one, you make bath time lots of fun…" No matter how old you are, bubble baths are THE BEST. My previous home had only a shower and so when we moved to our current home that has a bath tub…you can guess what I did the first chance I got!
This is a fantastic gift. Anyone can use this and it's so easy to make!
What you need:
Jar/Bottle
2/3 cup Liquid Glycerin
15 drops Young Living Essential Oils
4 Tbsp. Filtered or Distilled Water
2 tsp Salt
Instructions:
Carefully mix all the ingredients into a bowl thoroughly and then add to your jar/bottle.
Oil Suggestions: Lavender, Lavender & Stress Away, Peace & Calming, Frankincense & Orange, etc.
Note:
If you are using any Citrus Oils, please be sure to store in a glass container so that the citrus won't eat up the toxic in the plastic.